6 Reasons Why You Should Try a New Hobby in the Upcoming Year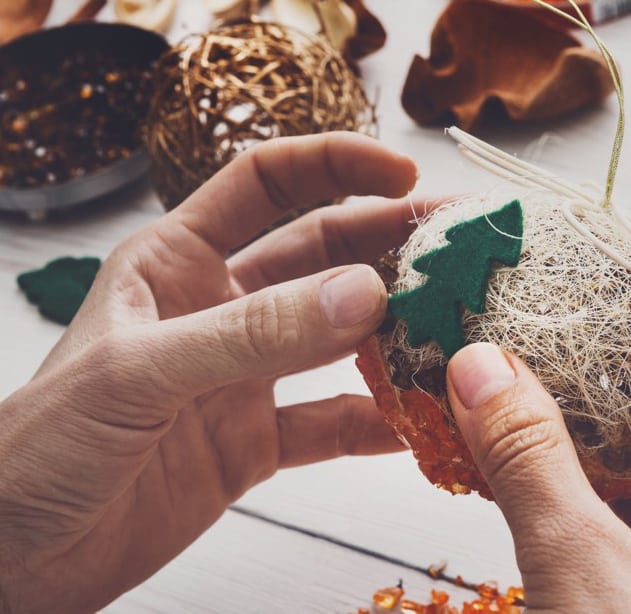 Hello, my dear friends and everyone who is visiting this site for the first time! Are you busy prepping for the holidays? Running around in search of that perfect gift for your nearest and dearest? Jotting down a list of new and exciting new year resolutions? I do recommend adding a new, creative hobby to your wish list - that's the best present you can give yourself.  It will turn you into the sovereign ruler of your own little (or, rather, boundless) domain full of colors and imagination. Joy and enrichment, guaranteed!
So Why Do You Need a New Hobby? 
1. Gain emotional stability. By making a lovely exclusive item, you release your suppressed creative power. You replace wrath, irritation and disappointment with a creative outlet . Your hands and mind are busy, you have no time for the endless chewing gum of destructive thoughts and emotions. When you are doing something that thrills you, lonely evenings threaten you no more. Your loneliness that seemed unbearable turns into blessed solitude. Not to mention, contact with natural yarns and fibers is soothing to the touch - like stroking a cute, fluffy kitten.
2. Mental development and a new perspective on life. Whenever a new skill is acquired, you set up new connections amongst your brain cells. Your mind becomes more flexible and fresh ideas start flowing to you. There is finally a light at the end of the tunnel! Your life is changing for the better, by and by without you even realizing. 
3. Train your will power. It definitely takes some effort and time to master, say, spinning, weaving, knitting or felting. It often involves a sequence of repetitive, routine actions that might seem tiring at some point. However, once you can see an inspiring result, you are determined to go on, even though, early on in life, you used to give up on tasks that seemed too difficult. Hence, without even knowing, you become a better version of yourself.
4. If you are not very social, at the moment, you will definitely become one. Join public groups devoted to your new hobby on Facebook or Instagram. Attend live workshops and shows and you are destined to meet others with similar interests. Some of them may even become your best friends!
5. Add beauty to your life. Whatever your inner motivation might be, a creative hobby is all about making stunning, new items. Exclusive garments, tablecloths, curtains, tapestries and what not - fill your home with them or give them as presents to your relatives and friends. They'll definitely appreciate it! 
6. Who ever said money doesn't matter, lied. Money matters. And what started just as a pastime, might very likely turn into a source of income, for you, one day! Now isn't that something!? Get paid to do something you truly enjoy and don't consider work! Wow!
For all your felting, knitting, spinning and weaving needs, visit our supplies store! Subscribe to our newsletter and you are sure to learn about our latest supplies and get inspired by fresh ideas!
Happy holidays everyone! Stay creative today and in the upcoming year!