About Be Creative
Looking For Top-Quality FELTING WOOL And Other Supplies, In Canada Or The USA?
You Reached The Right Place!
Nice to see you, fellow feltmakers and craftspeople! My name is Elena and I live in Canada. Welcome to my crafty supply store! Here you'll find everything to make the craft process easy and enjoyable. Guarantee to satisfy your creative hunger! Tons of products to choose from: wool and other fibres (silk, viscose etc), felting kits, tools and accessories for felting projects, as well as, for spinning and weaving. Huge variety of other crafts.
My Story In A Nutshell
Felting is a long traditional craft in my native countries, Kazakhstan and Russia, where I was born and raised. You've probably seen Valenki, the famous felted boots that are one of the national symbols of Russia, and a Kazakh yurt, a portable tent entirely made of felt.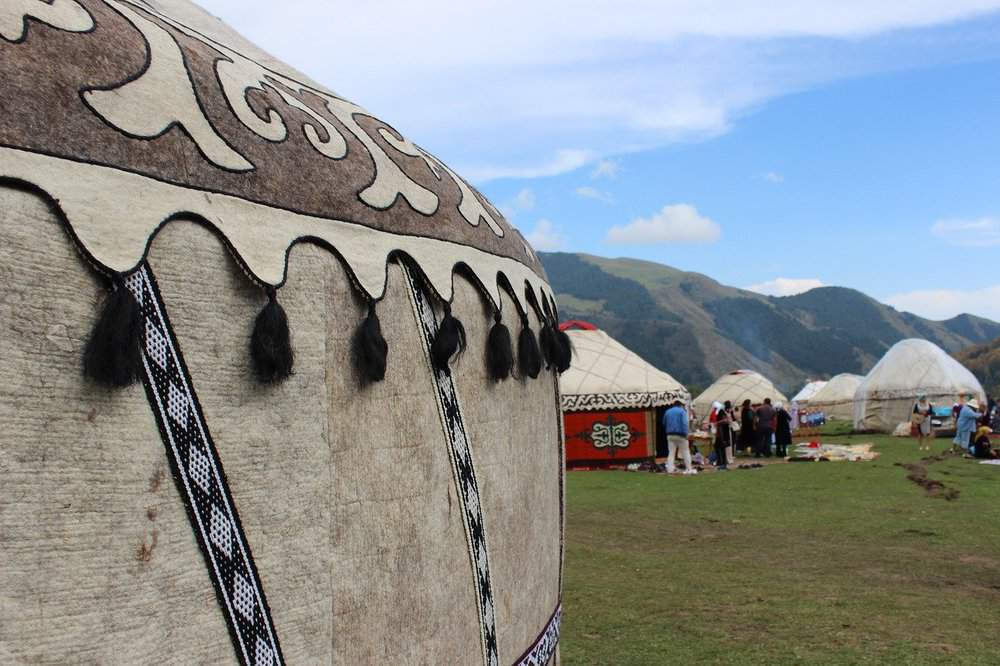 People in my home countries continue to use felt in many exciting and creative ways.

About a decade ago, felting became my hobby and my passion. It opened a new universe for me — the boundless world of colours, textures and materials. Since then, I've been continuously improving my skills and searching for fresh and unconventional solutions.

I've become an accomplished felt-maker with my own established artistic manner. I use different types of wool, as well as, a variety of fibres like silk, cotton, viscose and others. I create not only purely decorative articles, such as, rugs and tapestries but also clothing and footwear, varying from soft, cozy slippers to stylish dresses. My favourite ones being shawls and scarves.

I have been learning from famous feltmakers like Andrea Graham (Canada), Norm and Gio Gaudet (Canada), Vilte Kazlauskaite (Lithuania) and many other outstanding masters from Russia and Ukraine.

I participated in few "One of a Kind" trade shows held in Toronto. I was listed in the "Best 10 in Show" section of their gift guide, and also mentioned in the "Canadian Living" and "National Post" magazines.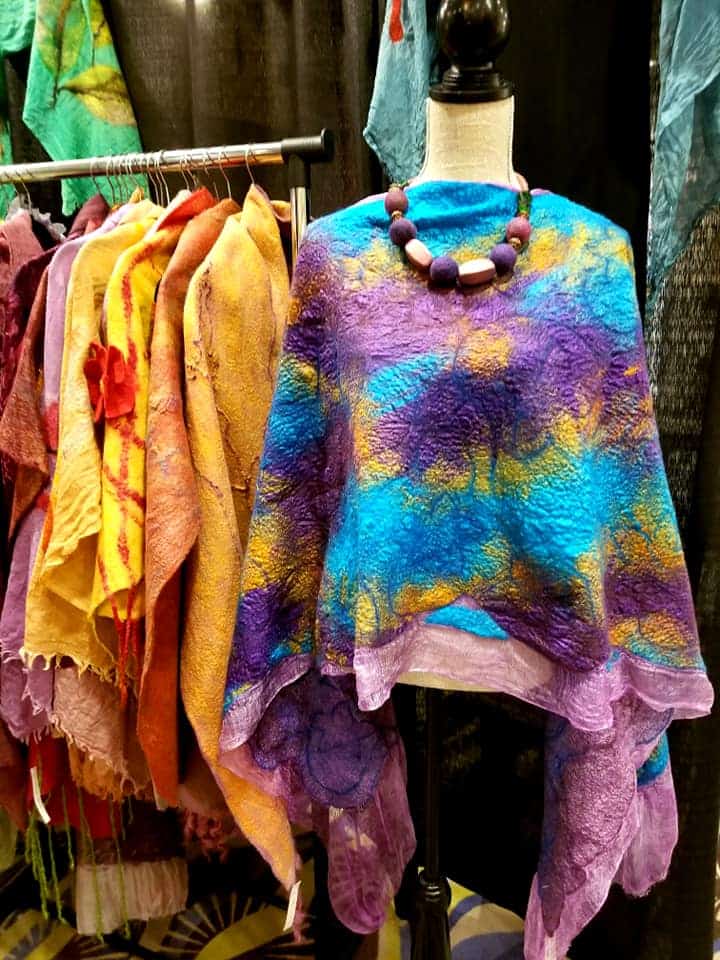 I have also participated in a variety of craft and wearable art shows across Ontario — Cobourg Waterfront Festival, Kingston Artfest, Inspired Hands Sudbury, Muskoka Arts and Crafts, Wearable Art Show, and others.

Click here to view my work!
Why Purchase Here?
• Top-quality. I know by experience how unpredictable felting wool can be, and how important it is to choose the right materials to ensure the best results. You may be sure that I have personally tried every product offered in my shop and found it to be the right choice.

• Quick delivery of felting supplies and tools all over Canada and the USA.

• All of my products are delivered nicely and securely packaged. They are well protected against handling damage.
• I am an official reseller for DHG Wool products and happy to offer you the premium quality commercially dyed 19 micron merino tops that complies with Oeko-Tex Standard 100 and GOTS 5.0, and GRS certified.

(For reference: DHG is an Italian company passionate about colour and fibres. Located in Tuscany, in the famous textile district of Prato, they have been dyeing & processing fibre since 1954. Since 2008 over 150 colours have been developed  and the company continues to develop their products to a high standard).

Click here to choose the supplies. Have fun and be inspired!