The Best time to Be Creative!
March 17, 2020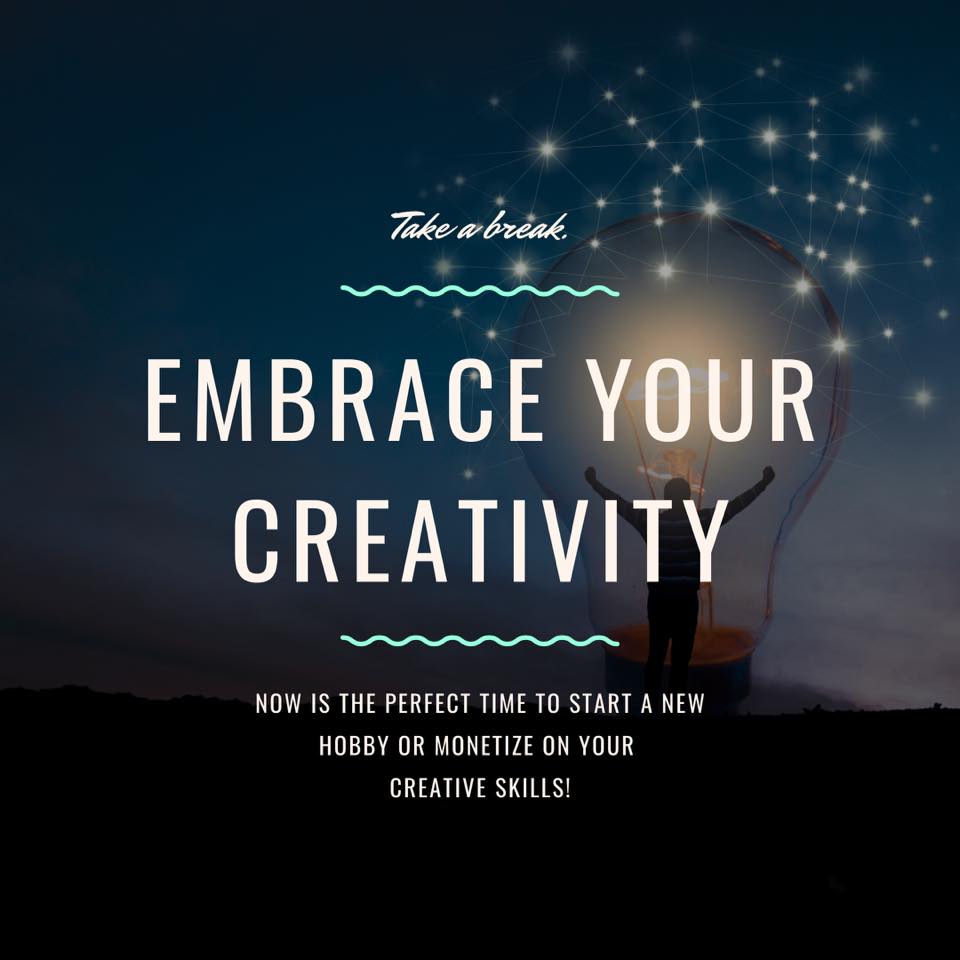 Working from home these days? Got extra free hours daily, now that you are not stuck in traffic? Kids at home draining your energy?
Now is the perfect time to start a new hobby or monetize on your creative skills!!!
Spinning is the most basic of all handcrafts. All you need is some un-spun fibres and a spindle with a base. You needn't go out to purchase them - they are available in specialized online stores. Or just declutter your closet - you might be lucky and find the kit your great-grandmother used. It's amazing to see a shapeless bundle of wool or silk sliver starts turning into a thread. Besides it is a good relaxing massage for your fingertips.
Now you've got some custom-made threads for your knitting or crocheting projects. Or why not master a more exotic handcraft, say, macrame?
Felting is another excellent hobby. Like in spinning, your basic material is un-spun wool (most commonly sliver or roving). But here you make lovely items directly from it, without any need to make threads and then knit or weave them into the fabric. Never tried it before and probably don't even know that felt is something you can make at home? Or you might think it takes some costly professional equipment? Don't worry! You can easily find most of the devices and accessories in your home, especially in your bathroom and kitchen, as I wrote in one of my previous posts.
Whatever craft you choose, you'll find tons of videos and workshops online. Many of them are available for free, but if you decide to go more in depth, buy a paid course.
Or perhaps you are an expert crafter with years of experience and now have too much free time? Isn't it a great chance to turn your favorite pastime into a source of income? Have you ever thought of starting your own online shop to sell your masterpieces? Now is the best time to do it!
Find all the supplies you need for felting, knitting, spinning, weaving and other crafts in my store! Whatever happens, stay creative!
---
Be creative! And stylish too, with these wool roving colors!
February 27, 2020
Can you believe it? Was it just yesterday - winter holidays, tree decorations, mysterious rustle of present wrappings… And now we are rushing headlong into spring! High time we overhauled our wardrobes and got ready for the new season! High time we let new colors in!
So, here are the 8 top trendy colors of 2020!
Don't feel blue. Wear it!
So, let's start with classic blue. It's been hailed as the color of the year! As deep, tranquil and peaceful as the ocean in calm weather or a cloudless sky on the brink of the night. It gives you confidence and reassurance, whatever the troubles you might be faced with.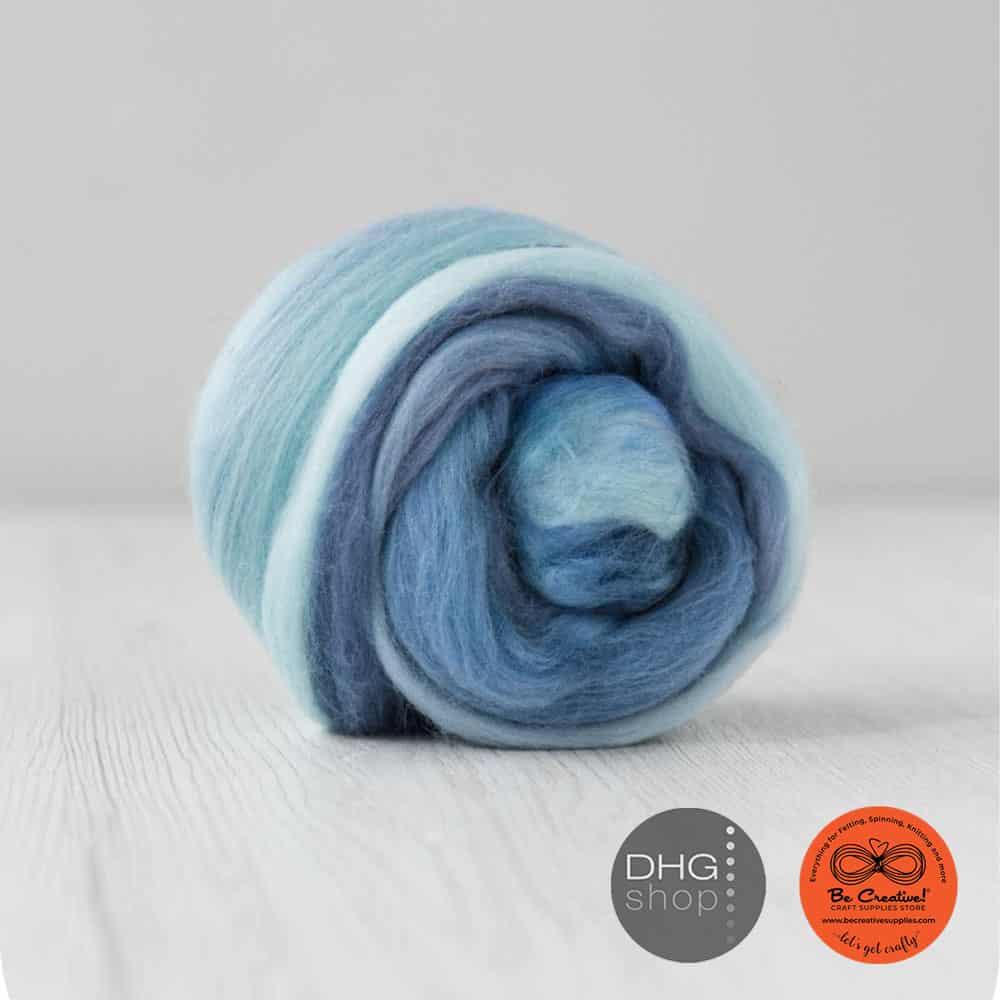 Faded denim shades of blue are at once relaxing and chic. They may dominate in your color scheme or serve as the background for brighter and bolder hues - it's up to you to choose.
Read more
---
Nuno Felting. What is it?
February 13, 2020
The word "nuno" is Japanese for "cloth". Nuno felting is a type of wet felting in which you combine loose wool fibres with a piece of any open weave fabric. The thinner the fabric, the better it bonds with the wool. The textile layer gives the felt strength and makes it look smooth and shiny. You can shape the material into waves, flowers, tree bark or any other texture, or just lay it flat. You can also use a small patch of Nuno Felt to add life and sparkle to decorate any item fancifully with only small patches of nuno felt! The texture you produce is much lighter than an all-wool felt – you can use but one thin layer of fibres, but the item will not fall apart. Developed by Polly Stirling from Australia in the early 1990s, the technique gives boundless opportunities for fashion designers, fabric artists and anyone who enjoys felting as a hobby.
Read more
---
Itching to get a start on your first felting project this weekend?
February 5, 2020
First, run through the checklist of what you'll need.
Oh, dear...That must cost a fortune!
Don't panic. What is really worth spending money on is wool. Yes, quality has its cost, and only wool from the best breeds of sheep will felt into something pleasant to the eye and touch. But when it comes to the tools and supplementary materials - no doubt you can find at least some (if not most) of them at home.
Textiles & Other Supplies
Supplies other than wool needn't be of top quality. If you are a greenhorn, it won't matter what you actually use for your first nuno felting project - a piece of the finest Margilan silk or just an old polyester scarf you were going to dispose of. The only thing that matters is that the holes between the yarns are large enough for wool fibers to penetrate. If they are, the wool will bond to the cloth, and only an experienced felter will guess that it is not natural silk. Some patience and a dab of fantasy will turn a drab scarf into a work of art! And if you've got a wardrobe full of small scarves you don't wear, cut them into squares and create a patchwork design. Wool fibers will hold the pieces of fabric together. This is a cool technique for a bag, a hat, a scarf or even a dress.
Read more
---
Silk Fabric for Nuno Felting
January 3, 2020
What's the first thing that comes to mind when you hear - Nuno Felting? But, of course, natural silk! It's light, airy and elegant, drapes beautifully, can be easily shaped into any texture, bonds well with wool and is pleasant to the touch.
What is silk fabric?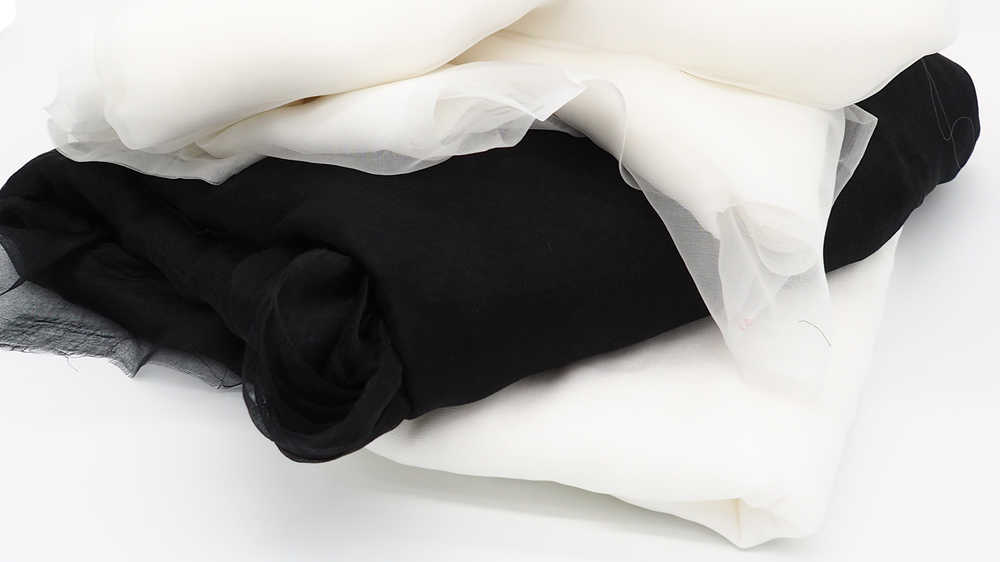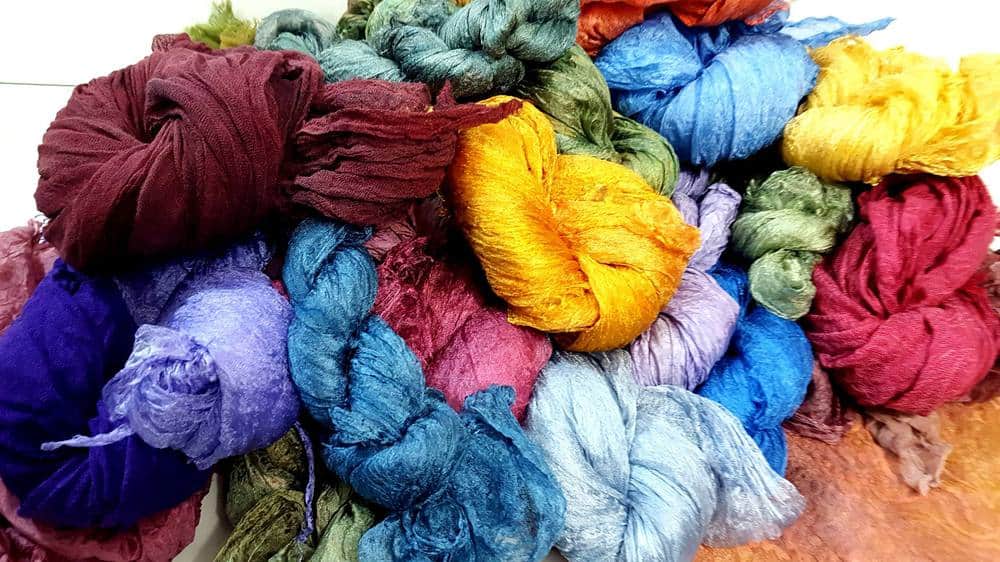 Silk is an entirely natural material; often referred to as the Queen of Fabrics. It dates back to ancient China and utilized widely in Europe and Asia. Silk is produced from a silkworm that's fed Mulberry leaves and spins a cocoon while it matures. Mulberry Silk is the highest quality silk available for purchase and is the result of silkworms's cocoons who are reared in captivity.
Read more
---
6 Reasons Why You Should Try a New Hobby in the Upcoming Year
December 17, 2019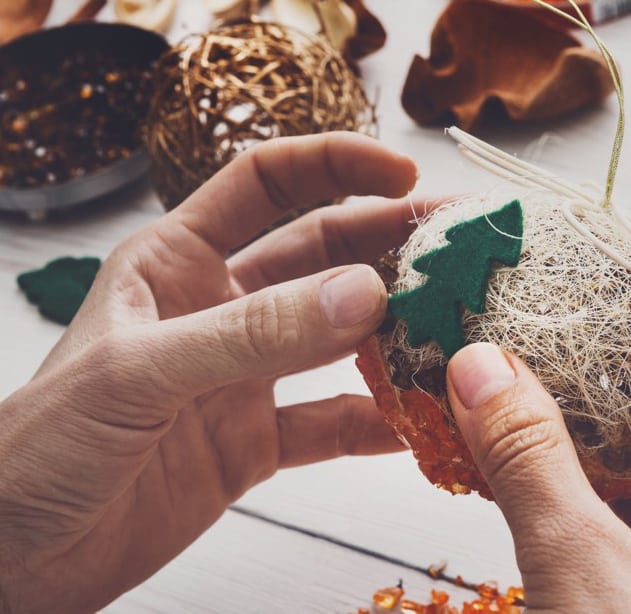 Hello, my dear friends and everyone who is visiting this site for the first time! Are you busy prepping for the holidays? Running around in search of that perfect gift for your nearest and dearest? Jotting down a list of new and exciting new year resolutions? I do recommend adding a new, creative hobby to your wish list - that's the best present you can give yourself.  It will turn you into the sovereign ruler of your own little (or, rather, boundless) domain full of colors and imagination. Joy and enrichment, guaranteed!
So Why Do You Need a New Hobby? 
1. Gain emotional stability. By making a lovely exclusive item, you release your suppressed creative power. You replace wrath, irritation and disappointment with a creative outlet . Your hands and mind are busy, you have no time for the endless chewing gum of destructive thoughts and emotions. When you are doing something that thrills you, lonely evenings threaten you no more. Your loneliness that seemed unbearable turns into blessed solitude. Not to mention, contact with natural yarns and fibers is soothing to the touch - like stroking a cute, fluffy kitten.
2. Mental development and a new perspective on life. Whenever a new skill is acquired, you set up new connections amongst your brain cells. Your mind becomes more flexible and fresh ideas start flowing to you. There is finally a light at the end of the tunnel! Your life is changing for the better, by and by without you even realizing.